Many sizes are available based on amount of hardness, flow rates, amount of fixtures & residents.
Testing is available for proper sizing of equipment.  We DO NOT HAVE A ONE SIZE FITS ALL!!!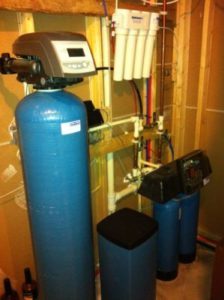 BAUER and HILLENBRAND
Over 5000 Grains removed per pound of salt used. Soft water cleansing for all cycles, upflow regeneration, 10% resin, twin tanks for unlimited capacity.
---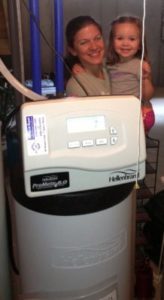 HELLENBRAND
High Efficiency cost effective solution to your hard water problems keeping your family happy.