Do you have water problems including odor, poor taste, off color, sediment, iron, & PH balance?
Jones Air & Water Treatment offers a wide variety of media based filtration products specially designed to meet and correct each customers individual needs. Our systems are custom built using Hydrotech valves and controls.
We at Jones Air & Water Treatment can test YOUR water to help determine the system that best address your particular needs.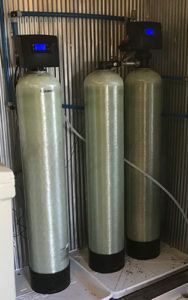 Hydrotech Air Injection Water Filtration System
Hydrotech 89 Series Air Injection:  For chemical free iron and odor reduction/removal.
Ecosmarte Water Filtration System
Chemical Free ENVIRONMENTALLY FRIENDLY Water Treatment!
No Salt, No Chlorine, No Scale, No Bacteria
Pools, Ponds, Spas, Water Falls, Water Walls, Cooling Towers & Well Water!
FREE ESTIMATES
call now or visit www.ecosmarte.com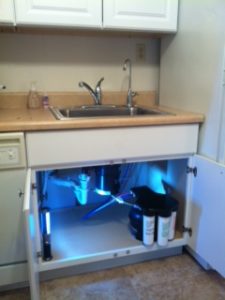 Topper/Titan – R/O Water Filtration System
Most Efficient Compact Residential Reverse Osmosis!– Installs to fridge, coffee makers, ice makers and sink.- Clean clear full ice cubes, Great tasting beverages and food!
Call NOW and SAVE!
Price 845.00 SAVES $75
Made and assembled in the USA!

Drinking Water Systems: Jones Air & Water offers Water Purification Systems for high purity tap water
Next R/O:  This compact machine offers the most efficiency with the smallest footprint of any drinking water system.  It also features the only 1 to 1 ratio of water production due to it's unique and pattented water to water dispensing.  This product installed with custom faucet and hooked to fridge in local area for $745.00
Installation performed by certified personel to local codes with full port water tap!
Plastic bottles from water are overflowing landfills, causing plastic islands in the oceans the size of Texas, and use millions of barrels of oil each year to produce ~
Save thousands of dollars and help the environment!
Purchase your own water purifying system!