Many sizes are available based on amount of hardness, flow rates, amount of fixtures & residents.
Testing is available for proper sizing of equipment.  We DO NOT HAVE A ONE SIZE FITS ALL!!!
Hydrotech 89 Upflow Series Whole House Water Softening/Filtration System:
tank one carbon filter system, allows for more contact for improved chlorine, chloramines and organic removal.
Download Hydrotech 89 Filter information.
Tank two softens water to remove minerals.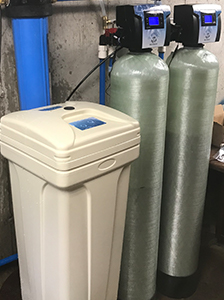 Hydrotech 89 Series Water Softener:
a water softener that removes calcium & magnesium to soften the water. This leads to using up to 75% less soap, lowering water heating, and making your hair and skin feel softer and supple.
Download Hydrotech 89 Softener information.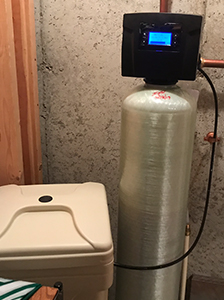 Canature 85 TA 1" Series Commercial Water Softener: a commercial grade water softener designed to be trouble free in its performance with minimal maintenance.